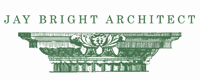 Early on, I became fascinated with ultra modern and traditional buildings.  I spent vacations at my Grandmother's Victorian rooming house in Cape May, NJ building sandcastles on the beach and challenging the incoming tide.  There I also realized that someone had thought up all of the ornate Victorian details that surrounded me.   My interest in buildings led me to study architecture at Washington University.  I subsequently took an M.Arch from the Yale Architecture School. Since then, I have been practicing in and around Southern New England.
My firm has won awards from the New Haven Preservation Trust, and my work has been published in national publications.   One colonial renovation project was featured on "Restore America" a program on HGTV.
I provide seamless service to my clients by personally seeing projects through all phases of the work.   I collaborate with a network of contractors, peers, and consultants who support specialized work on historic buildings.  This support allows me to tackle arcane challenges; my independent practice allows me to innovate.  I believe in tailoring my services to meet the needs of each client.
Lectures & Programs

"The Importance of Existing Conditions Surveys for Old Churches"
"How Should Churches Get Ready for a Building Project?"

Partners for Sacred Places

"Cape May-A Treasure Chest of Wooden Victorian Buildings"

"Investigating Old Buildings"
" Old Buildings vs. Tough Budgets" moderator

AIA/CT state architects association

"The 10 Commandments of Historic Building Preservation"

"Restoring a 1763 Classic Cape vs. HGTV Video -2 Years vs. 23 Minutes"

"HOUSETALK" featuring an eccentric 1860 gothic cottage plus eclectic 1915 addition

Connecticut Trust for Historic Preservation

"Renaissance Architects-What WERE They Thinking??"

Florence Griswold Museum
Publications

"Avoiding the Renovation Money Pit"

Business Digest

"Epoxy Repairs for Rotted Wood" "Low Budgets vs. Old Buildings"

AIA/CT Newsletter

"Energy at the Whitney Boarding House-What we Learned"
"Anticipating Costs, A Case Study"
"Removing Paint with Steam"

Connecticut Trust for Historic Preservation News

"A House Divided, United Again"
"Psychologist Heals Aging Structure"

New Haven Register

"Thanks to Attention, This Old House Still Stands"
"Remaking the Historic Black House"

Shoreline Times

"Local House Receives National Recognition"

The Source

"The Great Garage Challenge"
"Clinkers and Romans-Historic Bricks"

Period Homes

" New Georgian Revival, Woodbridge"

Traditional Building

BRIGHT NOTES my almost quarterly, whimsical newsletter since 1991
Clients & Contractors Comment

Click to enlarge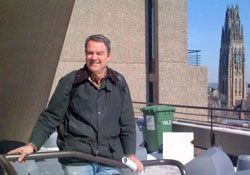 photo by Stephany Regan Monroe